Explains how to create groups, check violation reports, and block offenders, among the things you can do with your Business Account.

For Facilitator Registration and User Registration, please check the "Start Guide". 
Group Creation
① Log in with your Business Account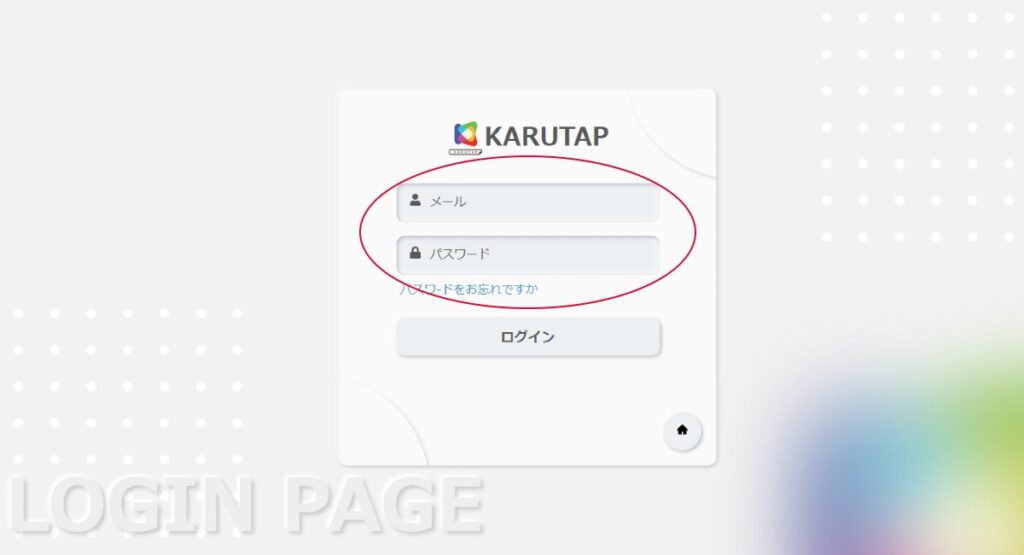 ② Click on "Group management"
Select "Group Management" and click on "Create Group".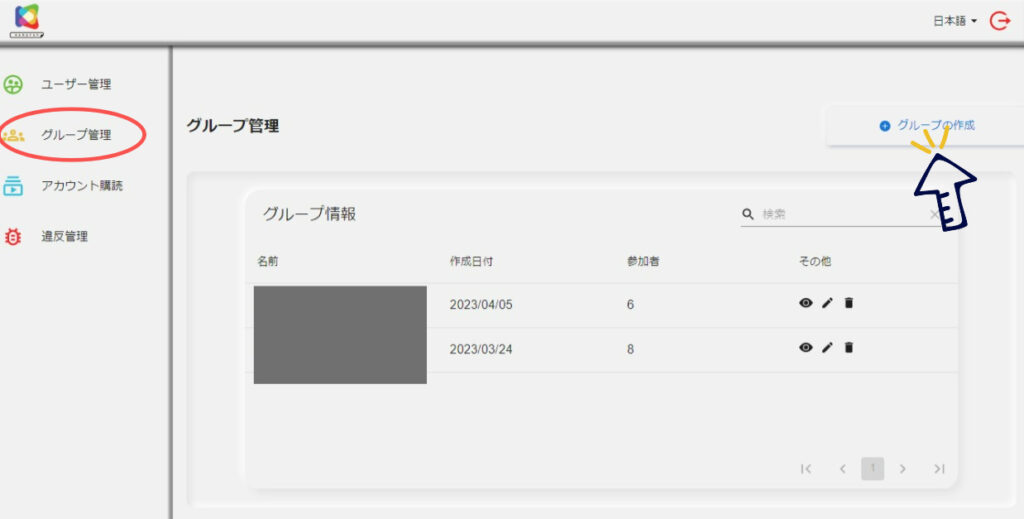 ② Enter the "group name" and "description"
Enter "Group Name" , "Description" and then click on "Create".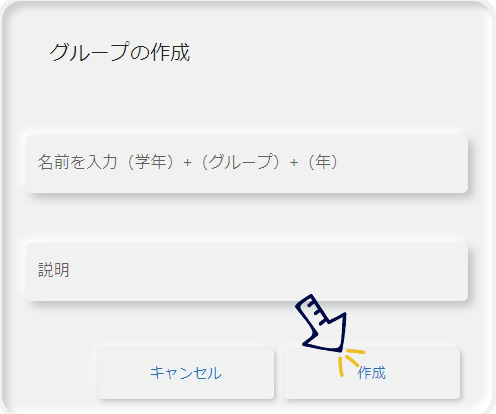 ③ Add Users
Add users you want to join the group one by one, and click on "Execute".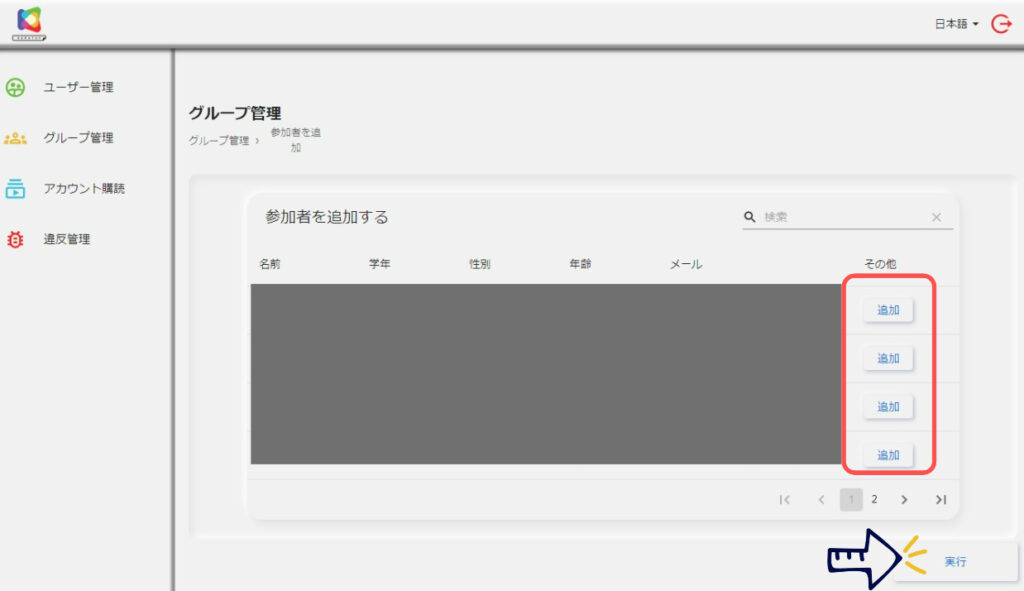 Confirmation of violation report
① Log in with your Business Account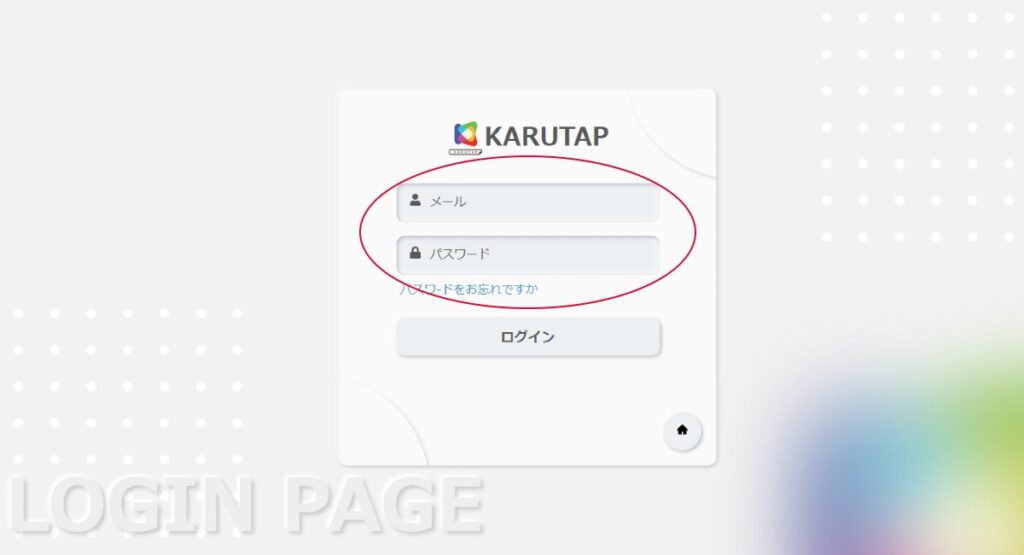 ② Click on "Violation Management"
Display the "Violation Management" screen and click the mark in the "Other" column of each report.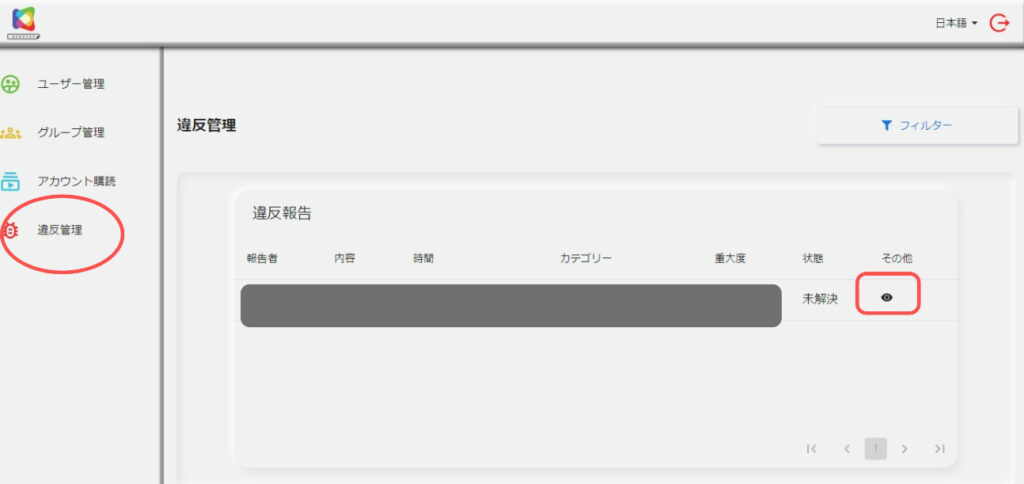 ③Register correspondence contents
After dealing with the content of the violation, select the corresponding "content in Action" and enter a comment pertaining to the violation:
Action content

block the user
remove card
Delete Karuta
No action required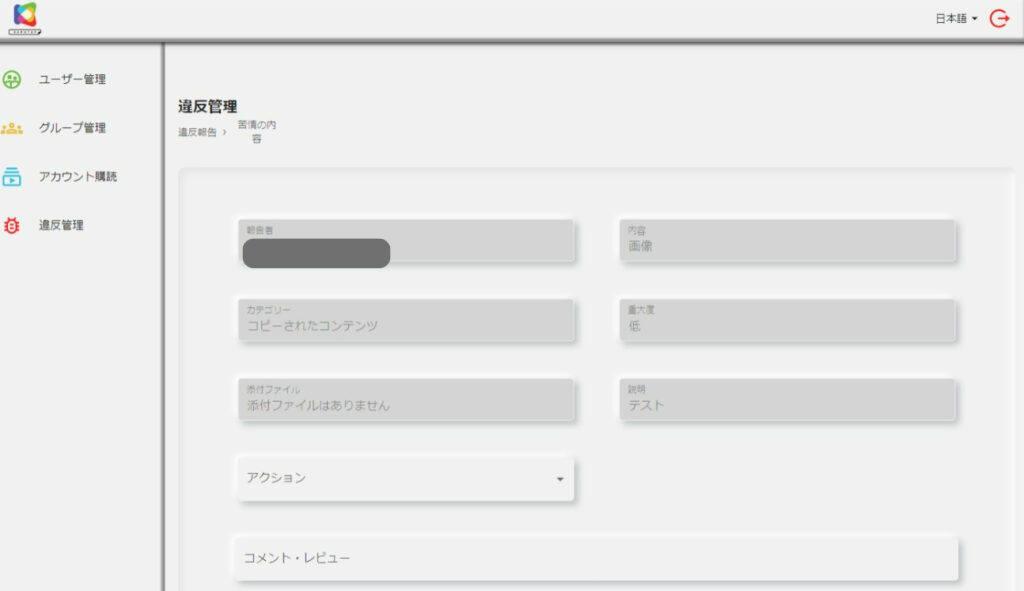 ④ Check display
Once you've responded to the report, it will show as "Resolved".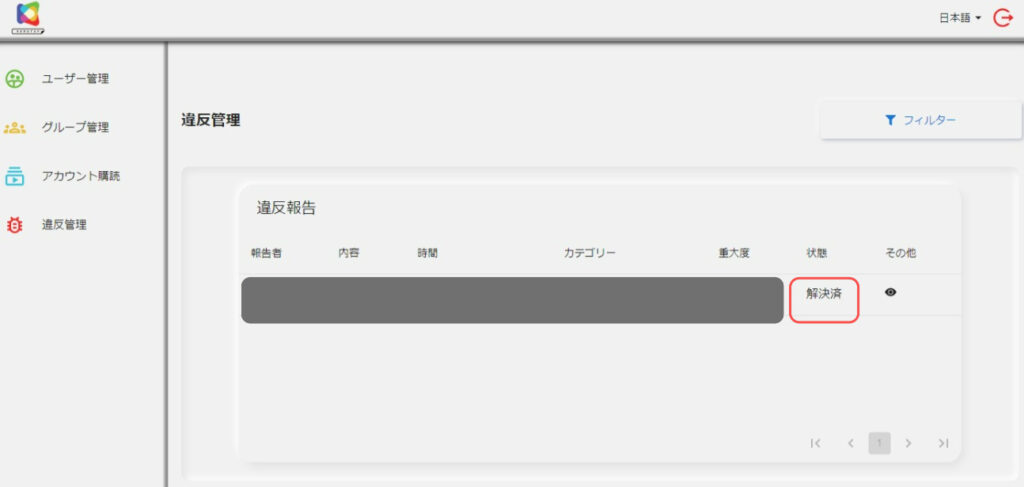 Block offenders
①Log in with your Business Account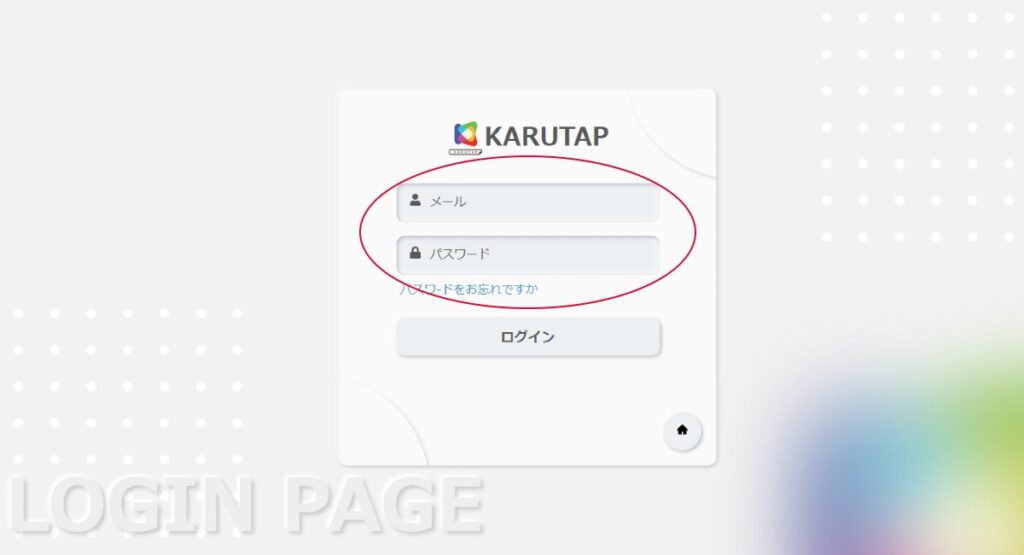 ②Click on "User Management"
Please slide the "Other, far left (red frame)" of the applicable person to the left.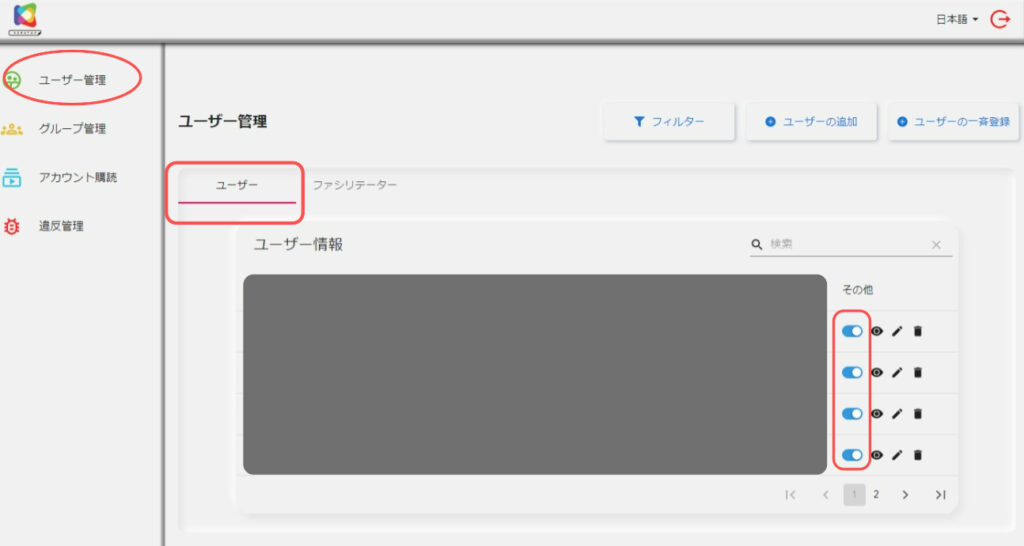 Online karuta "KARUTAP" deepens one's knowledge through playing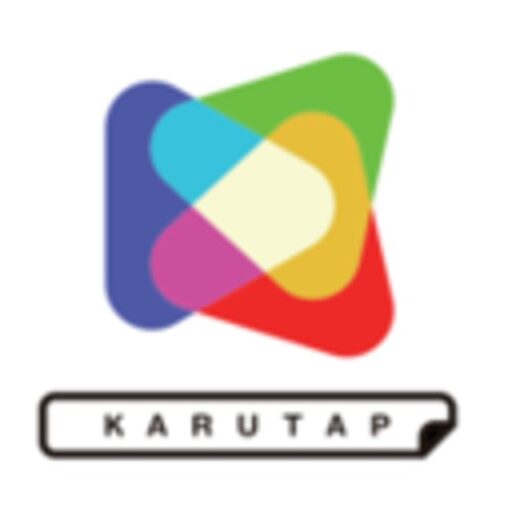 KARUTAP is an online karuta game that allows you to create your own original karuta by preparing your own words, images, and sounds.
If you are interested, please register.