How long can I use the free trial ?

The following two types of free trials are available, but the trial period for both plans is one month.
If you have any questions during the trial period, please feel free to contact us.

Trial ① (A plan that allows you to try out all the functions.)
Trial ② (A plan to play karuta that has already been created.)
After using te free trial, do I need to do any procedures when applying for a paid plan?

You need to apply for a paid plan.

A free trial does not automatically switch to a paid plan.
Please be sure to make your own arrangements.

Please note that if payment cannot be confirmed after applying for a paid plan,you may noto be able to log in, although your registered information will remain.
What is the security of KARUTAP ?

The password users the hash mathod "SHA256".
When applying for a user, there is a step of e-mail authentication, so that user can be confirmed firmly.
Since KARRUTAP is a web application, there is no problem if your browser and computer are equipped with virus protection.
We have an SSL certificate created by a publicly trusted certificate authority.
Some users cannot use Karuta. Why is this ?

In order to create and play Karuta, the facilitator must invite the user.

Please log in with facilitator privieges, select any karuta, and click "Invite".

Users appearing in the additional list are not curently authorized to use that Karuta.

"Add" any user and click "Execute".

【Reference】

Facilitator Manual P11~P14(PDF file)
*A new wiondow will open.
I created a karuta but it is not displayed. Why?

When you create a karuta, the facilitator will be notified.

The karuta will not be displayed unless the facilitator confirms whether the karuta created is in line with the theme and "accepts" it.

Please wait for the facilitator to confirm.

【reference】

User Manual P12/13(PDF file)
Facilitator Manual P15-P17(PDF file)
*A new window will open.
When i register the image, itis distorted. What should I do?

Because the card is verical, horizontal images will appear distorted.

The best display ratio is 3:2.
Please prepare the card in portrait format form the beginning or crop the image by yourself after you have prepared it.
Is there a character limit when entering text?

There is no character limit, but the number of characters displayed on the card is approximately 140 in half-width characters.

Even if it is not displayed on the card, please be assured that the registered text will be read out properly.

However, the recommended recording time is about 30 seconds. If it is longer than that, you may not be able to register with KARUTAP.
Is there a limit to the number of cards?

The number of cards can be changed with facilitator authority, and there is no upper limit.

However, KARUTAP is designed to compete for the time it takes to collect all the torifuda,
so if you increase the number of cards too much, it will take a long time to play karuta.

Please take this into consideration when setting the number of cards.

For reference, when we held the "Hyakunin issyu Tournament", it took an average of 15 o5 20 minutes for all the participants to finish collecting all the cards.
What is the copyright of the created karuta?

Rights related to copyrighted works (including, but not limited to, text, images, sounds, videos and other data) of user's karuta and cards registered in KARUTAP (rights stipulated in Articles 27 and 28 of the Copyright Act) ) belong to the administrator.
Registered facilitators and users must not exercise moral rights.
The administrator may request the Company to modify the contents of Karuta and cards (including but not limited to images, sounds, videos, and other data) to the extent necessary to prevent any hindrance to the use of KARUTAP. Please accept my permission.
Regarding the texts registered in Karuta, please allow only duplication or adaptation. In this case, the administrator shall not exercise the author's moral rights against the Company, except for the rights stipulated in Article 20, Paragraph 1 of the Copyright Law regarding the Karuta text.
"KARUTAP" an online karuta game that deepens knowledge through play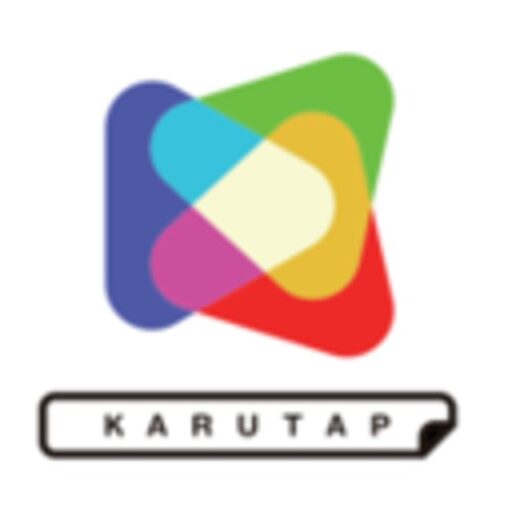 KARUTAP is an online that allows to create your own original karuta with "words, "images", and "sounds".
If you are interested in this servise, please register.