Introducing Karuta tournaments; scheduled to be held using KARUTAP. Karuta tournaments that have already been held using KARUTAP.


In addition, KARUTAP shares, releases information and news about the karuta tournament through LINE.

If you are interested, please register as a friend.

Date of the tournament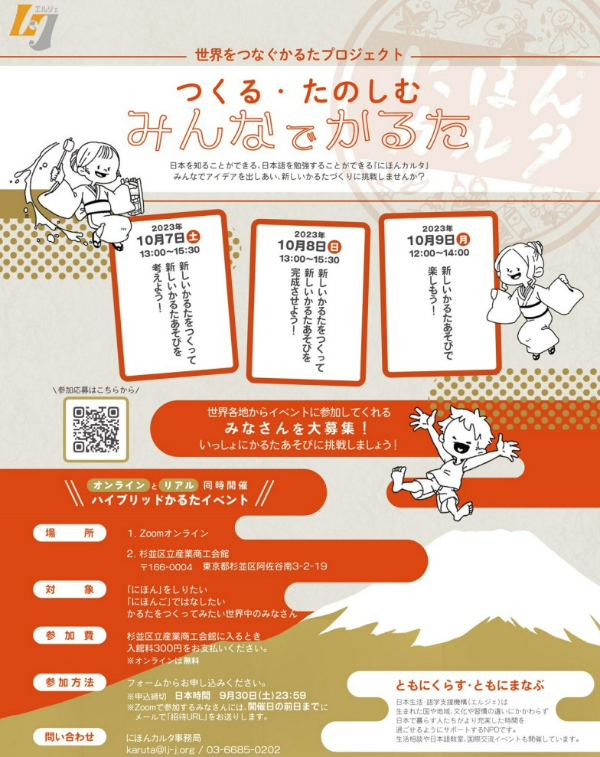 Hybrid Karuta tournament is held "Create! Enjoy! Karuta for Everyone" 
Date and Time

Oct.7th (Sat) ,2023 13:30~15:30(Japan time) 
Lets make a new Karuta and think of a new game
Oct 8th (Sun),2023 13:30~15:30 (Japan time)
Create a new Karuta and complete a new Karuta game
Oct 9th(Mon), 2023 12:00~14:00 (Japan time) 
Lets have fun with new Karuta game.

Place

Zoom online event
Suginami Chamber of Commerce and Industry.
Adress:3-2-19 Asagaya Minami, Suginami-ku, Tokyo
(4 min walk from Minami Asagaya Station).
Event Report
With Japan as the theme, where we used 3 different Karuta sets.
Date:Marth 25,2023
Time:Japan Time 10:00~11:30
Place:Zoom
Organizer:Geoglyph Co., Ltd.
Playing Karuta with "Japanese Karuta"
Date:January 21, 2023
Time:Japan Time 14:00~16:00
Place:Zoom
Organizer:NPO Japan Life and Language Support Organization
Please feel free to contact us, as we also support the event of the karuta tournament.
Online karuta "KARUTAP" deepens one's knowledge through playing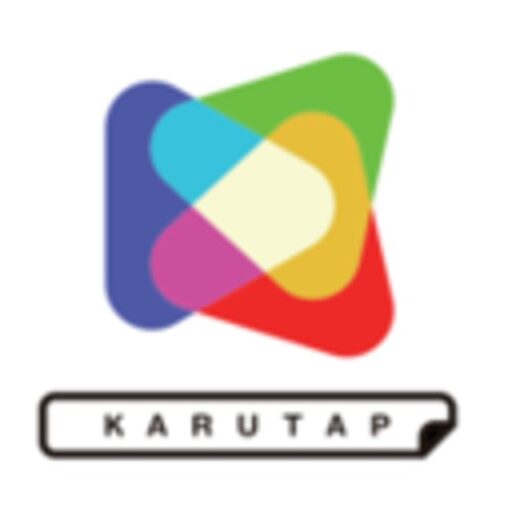 KARUTAP is an online karuta game that allows you to create your own original karuta by preparing your own words, images, and sounds.
If you are interested, please register.